NPS FOOD SERVICES ANNOUNCEMENT
The United States Department of Agriculture (USDA) is funding free lunches for all students for the 2020-21 school year. This means that any student in the Newton Public Schools is eligible for free lunch.
Students in the buildings through lunch (including K-2 students who now stay through lunch) can simply ask for the meal on the menu for that day (see menu link here) and the meal will be given to them free of charge.
Students in the Distance Learning Academy, as well as any students not currently in school for lunch, can access free meals here:
Location: Newton North High School (theatre entrance) and Newton South High School
Time: 10:00 a.m. – 12:00 p.m.
Days: Monday, Wednesday, Friday
We encourage you to take advantage of this free meal service in our schools.
---
School Directory
Beginning this year, Countryside is using the Membership Toolkit for our Directory.  Please use the following instructions to update your information:
Click on the Register/Login button.
Create a new account if you have never used the Membership Toolkit before. Otherwise, log in.
After verifying your email address, you can log back in to update your information
This URL will be your online directory login going forward.
The PTO is preparing the annual Countryside Directory. This year, we will still provide the printed/paper directory but will offer this as an "opt-in" option, with the default being the electronic directory. Please complete the very brief survey here, indicating your preference for opting in for a printed directory or not.
---
COUNTRYSIDE Green Team
Are you interested in the environ
ment, sustainability, and focused on protecting our planet for our children? Would you like to help make 
Countryside
 a greener and more environmentally conscious community? 
Countryside
 is looking for parent volunteers to join our "Green Team". We welcome volunteers, ideas, enthusiasm, and energy. Please email 
Julie
at the Green Team for more information!
There are no dues.
Parent volunteers are always appreciated as well.
---
DAILY HEALTH CHECK
Remember that part of the pillars of keeping our school community safe is not coming to school when you are sick. Please check your child(ren) every day before sending them to school for the following symptoms: fever greater than 100 F, new or worsening cough, shortness of breath, sore throat not related to allergies, loss of taste or smell, nausea, vomiting, diarrhea, muscle or body aches, or in combination with other symptoms, headache, fatigue, or runny nose.
WHEN TO CALL THE NURSE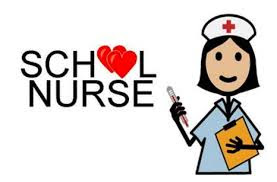 Mrs. Murphy is a great resource for health questions you may have during these new times. It is also important to notify her of illness/COVID-19 symptoms in your household. Please contact Mrs. Murphy by calling the school (617-559-9453) if your child has COVID-19 like symptoms if your child is being tested for COVID-19 or you are awaiting results of the test if someone in your household has COVID-19 or has been identified as close contact to someone who tested positive. Confidentiality will be maintained at all times. October updates from school health services.]
---
New to Countryside?
Check out our FAQ's, learn about our PTO, or for questions contact us at webmaster@countrysidepto.org.
---
COVID Response Community Listings
NEWTON COVID-19 CARE FUND
The Mayor's Office announced the launch of the Newton COVID-19 Care Fund. Its focus is on basic needs and critical services. The funds will help pay for rent, food, utilities, internet connectivity for families with school-aged children, childcare, medications and other basic needs.
HOW CAN I GIVE TO THE NEWTON COVID-19 CARE FUND?
You can give to the fund by clicking the GIVE button on the United Way Mass Bay site or by following the Newton COVID-19. All gifts are tax-deductible and 100% of the proceeds (net credit card fees) will go to individuals seeking assistance. You may also give via your Donor Advised Fund by including "The United Way Newton COVID-19 Care Fund" in your recommendation details. Our tax ID number is 04-2382233.
You can also send a check to the following address: United Way of Massachusetts Bay, PO Box 51381, Boston, MA 02205-1381. Please include "Newton Covid-19 Care Fund" in the memo of your check.
WHAT SHOULD I DO IF I NEED ASSISTANCE?
The Newton COVID-19 Care Fund is a coalition of Newton-based care providers coming together to serve those who are in need in the face of the COVID-19 crisis. In the coming days, visit the United Way web page (here) for more detailed information on fund eligibility requirements and information about how to submit your application. Until next week, if you need immediate help, please contact United Way's 2-1-1 helpline.
COVID19 TEXT UPDATES
If you would like up to date information regarding COVID19 from the Commonwealth, text COVIDMA to 888-777.
HELP FOR OUR NEIGHBORS
The following Newton organizations are in need of resources:
Newton COVID-19 Care Fund: NewtonCareFund
Centre Street Food Pantry: CentrestFoodPantry.
Newton Food Pantry: NewtonFoodPantry
Arabic Baptist Church Food Pantry: ArabicBaptistChurch
Feed the fight Boston: Feedthefightboston
For those who need help – ranging from unemployment insurance and SNAP benefits to mental health resources or emergency intervention – please find a list of resources here and here. This list continues to evolve.